About Custom Kitchens
A move to Auckland several years ago enabled Sean Gould and his wife Jamie to pursue their dream of opening a kitchen cabinetry business. With a passion for design and quality-built custom cabinetry coupled with over 15 years experience in the industry, the pair decided it was time to go out on their own, hence Custom Kitchens was established in Papakura in 2003.  Sean has a vast knowledge of the industry and is an expert in the complexities of cabinet making, whilst Jamie oversees the administrative side of the business. It is this collaborative effort that has been paramount to their success thus far.
Together with their close-knit team of designers, manufacturers,  and suppliers, they create and coproduce innovatively designed high-quality kitchens and manufacture a variety of quality bespoke cabinetry. Custom Kitchens do not compromise when it comes to quality and longevity and use only high-quality materials, fittings and fixtures.
Living and working in the community means Sean, Jamie and their team are completely hands-on and fully invested in their business. They take pride in being able to offer a personalized service whereby they can see their clients through the entire process, from the initial consultation and design right through to manufacture and installation of their new or renovated kitchen.
Custom Kitchens have established a reputation as a reliable, friendly and efficient company with a loyal clientele of past and present customers, all of whom have been inspirited by the outstanding customer service they have received.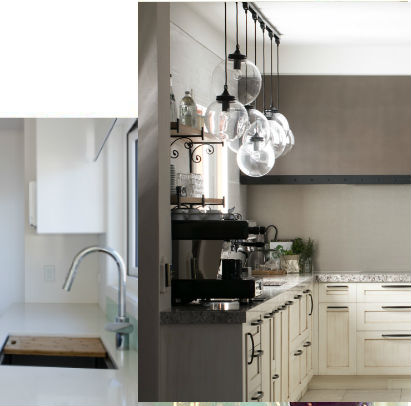 Professional Quality
We are the experts in the field of Kitchen Renovations and work closely with you on your Dream Kitchen. We ensure the Highest Standards with Professional Quality.